Argan Oil For Stretch Marks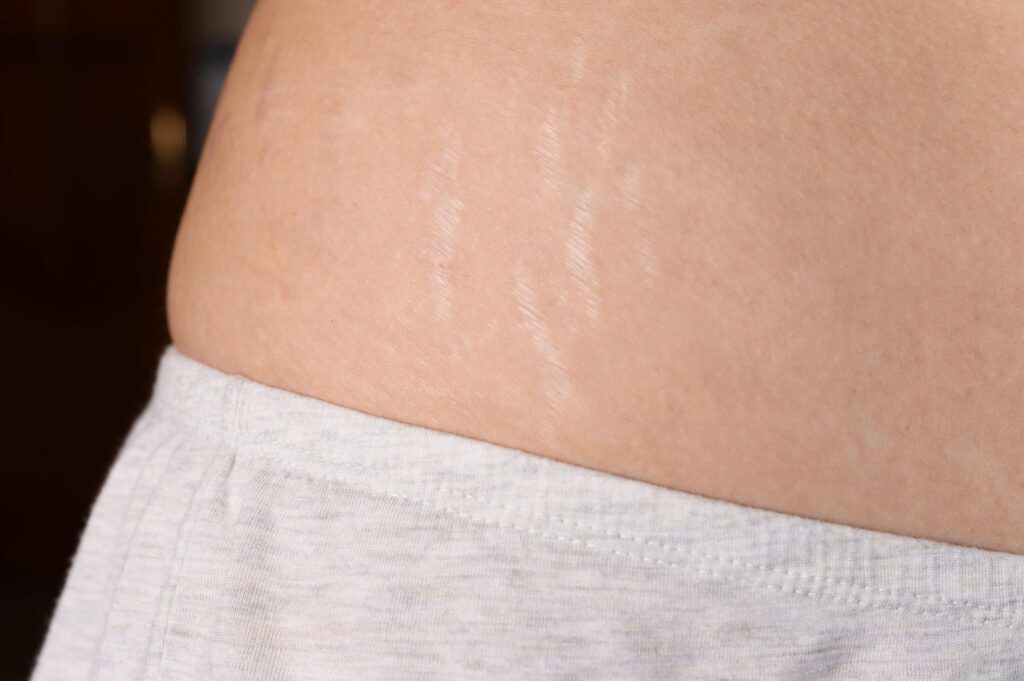 Before talking about benefits of Argan Oil for stretch marks, we first talk about our skin. Our healthy skin is naturally very elastic, but it has its limitations. Thus, when it exceeds its limits, its elasticity breaks apart.
Your body's most common parts where stretch marks are exhibited are the abdomen, arms, inner thighs, back, buttocks, hips, and breasts.
Some Amazing Facts about appearance of Stretch marks:
Genetic disposition can influence them, and this is when weight, hormones or lifestyle does not affect them.
They can appear regardless of weight. Up to 90% of women develop stretch marks during pregnancy.
They happen when your dry skin can't stretch enough to keep up. The marks from stretch marks are called "Stria," which are more common in women.
They may be a symptom of a particular underlying illness. This is when your doctor needs to be involved.
They won't go away even with weight loss, even though exercise may minimize their appearance. They may fade away, but may not disappear completely.
Eating types of food that are high in vitamin C and zinc are crucial. They can hugely help with stretch marks. Thus, make sure you integrate that nutrient into your diet as much as you can.
Some causes of stretch marks are:
Bodybuilding, quick weight gain and quick bodyweight loss.
A growth spurt, obesity and pregnancy, especially when the baby is growing.
Changes in hormones in your body during pregnancy weaken your normal skin fibres.
Argan Oil has demonstrated itself to be a preventive and curative natural skin care product against stretch marks. This is because it contains many valuable nutrients such as Vitamin E, Sterols, Omegas and Fatty Acids.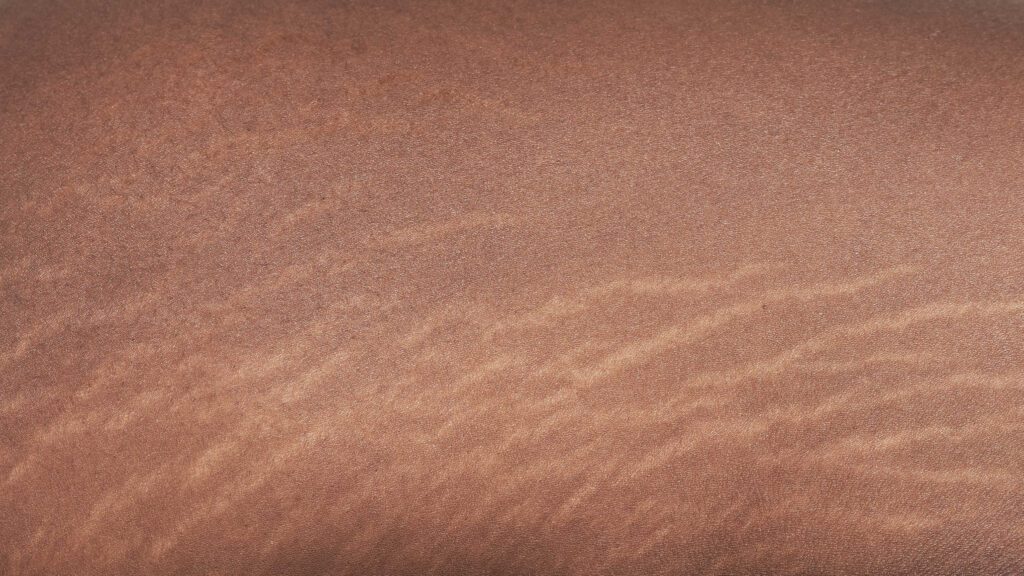 These nutrients help prevent stretch marks while reducing their appearance of them. They also maintain the cell integrity of your dry skin and guard against the effects of free radicals.
Some excellent ways Argan Oil help with your Stretch Marks:
It contains antioxidants to promote healthy skin cell growth, and it contains Lupeol, which naturally acts as an antiseptic.
Prevents external and internal damage to the skin while reducing the skin's discoloration caused by stretch marks.
Contains Essential Fatty Acids Omega 3 and Omega 6, which are responsible for promoting skin elasticity while reducing possible inflammation.
It improves dead skin cells regeneration and growth, and it makes your skin firm enough to resist excessive stretching. It also provides relief to pregnant women for skin during pregnancy.
Strengthens collagen, which is an essential component of skin elasticity. Thus, it helps fade stretch marks by promoting elasticity and suppleness.
Follow these steps to help reduce or eliminate stretch marks:
Argan Oil for skin is full of polyunsaturated fatty acids, vitamin E, Antioxidants, tocopherols and fatty acids such as Linoleic Acid. These nutrients are vital in increasing your skin's elasticity while preventing stretch marks.
Wash the affected area with lukewarm water.
Pat it dry and avoid rubbing it.
Apply five to ten drops of Argan oil depending on the size of where the stretch marks.
Massage the area gently in circular movements.
Allow five minutes for the oil to get absorbed.
Complete this treatment at least once a day before bedtime.
Benefits of Argan oil for stretch marks
This oil has a lots of potential health benefits, here are some of them.
Moisturizes skin:
Argan oil is rich in fatty acid content, antioxidants and vitamin E which help to keep skin hydrated and nourish the skin, making it smoother and reducing the appearance of stretch marks.
Improves skin elasticity:
The antioxidant properties in argan oil help to protect the oily skin from damage and improve its elasticity, which in turn can reduce the appearance of stretch marks.
Stimulates collagen production:
Collagen is a vital protein that helps to keep the skin tight and firm. Organic argan oil is known to stimulate collagen production, which can help to reduce the appearance of stretch marks over time.
Anti-inflammatory properties:
Argan oil has anti-inflammatory and healing properties that can help to reduce inflammation in the skin and soothe stretch marks.
Nourishes skin:
Argan oil is a natural source of vitamins, minerals and antioxidants that has eneough healing power to nourish the itchy skin and make your skin healthy. This can help to reduce the appearance of stretch marks and improve the health of skin .
Overall, argan oil is a effective stretch mark solution, It don't contain any harsh chemicals and has many health benefits. Instead of using any other beauty products, regular use of argan oil can help to reduce the appearance of stretch marks, hydrate the skin and promote overall skin health.
Frequently Asked Questions
Is this oil safe to use during pregnancy?
Yes, Argan oil is considered safe for use during pregnancy. However, it is always best to consult with a doctor before using any new product during pregnancy.
Are there any side effects of using Argan oil for stretch marks?
Argan oil is considered safe for most people, and side effects are rare. However, if you experience any skin irritation or redness, discontinue use and consult with a doctor.
Can argan oil be used for hair treatment?
Yes, argan oil is a popular ingredient in hair care products and is widely used for hair treatment. Its high concentration of antioxidants, fatty acids, and vitamin E make it a nourishing and moisturizing ingredient that can help to improve the overall health and appearance of the hair by making the hair smooth. Argan oil can be used as a leave-in treatment, pre-shampoo treatment, or styling product to hydrate, protect, and add shine to the hair. It's important to use a small amount and avoid over-application to avoid making the hair greasy. So, if you have curly hairs or frizzy hairs, or any other issue with your hairs, you can use this oil instead of using other hair products. You can even use it as hair loss treatment.
#Argan Oil For Stretch Marks #Argan Oil For Stretch Marks